How to Prepare Your Bike for a Cycling Holiday
We're expert cycling travelers and we love helping you. BookCyclingHolidays is the largest cycling travel website with 26 unique listings in 236 destinations around the world.
Discover Cycling Holidays now
So, you've already signed up for that exciting cycling holiday you've been longing for. You packed your luggage, you know the routes, you booked your accommodation and even exercised a bit to prepare your body for the long rides. Just one last thing you should consider: is your bike ready too?
You could borrow or rent a bicycle for your cycling holiday, but if you have the opportunity to bring your own, it's always better to ride yours. This way, you'll be safer since you're already familiar with the little things that make a smoother ride. You'll know when to shift gears, how the handlebars should feel, how much air the tires need and you'll even avoid saddle sores. As a consequence, you'll have much more fun.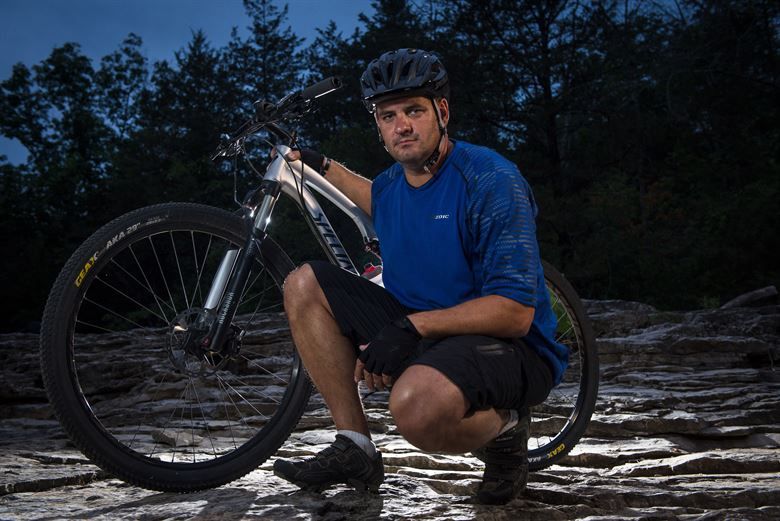 If you ride your bike on a regular basis, you might already know in what shape it is and don't really need much guidance to make sure it's in optimal condition. That said, it's always better to double-check to prevent any malfunctioning during a mountain bike holiday. However, if you're planning to dust that bicycle you haven't used in a while, you'll find the following tips very useful to prepare your bike for a cycling holiday:
It's bike cleaning time
Doesn't it feel great to ride a shiny clean bicycle? Yes, but it's not only for the looks; cleaning your bike will also help to get rid of rust, mold, mud or anything else that could be trapped there from previous rides. These don't only make it look messy, but they could disturb the proper functioning of your bike, too.
If you're taking your bike on a cycling holiday, it's only fair to give it a thorough clean. Take a look at the video above if you need some guidance to do it. Or if your cycling trip is happening this weekend and you just don't have time, Global Cycling Network also shows you how to do an express wash in just 5 minutes.
Check the tires
The tires are arguably the most important thing on your bike, they are the ones supporting your weight. If you haven't replaced the tires in a while, you'd better make sure they still have enough grip to withstand a road cycling holiday.
You don't want to be sliding or constantly inflating the tires on the road. So, do a quick checkup and if you see a lump or a crack, don't hesitate and get a new pair. The good news is that bike tires are normally not too expensive (or at least not as expensive as car tires).
Give me a brake!
Worn brake pads can be a pain in the neck during your holiday. Especially if you're doing mountain biking; you don't want worn-out brakes when you're going downhill and a tree is rapidly approaching! Plus, nobody likes squeaky brakes.
Ensure that your brakes still good and replace them if they don't respond immediately. To see if they're still working, turn your bike upside down, spin the wheels, hit the brakes and see if they respond immediately. Also, check the pads and see the video above to make sure they're not worn out.
Don't be a chain breaker
OK, maybe you can ignore the rest of these tips to prepare your bike for a cycling holiday, but this one is a must: your chain must be in optimal conditions no matter what. Why? Well, you might be able to find a pump and a patch to fix a tire on the road, but there are not many people who bring a spare chain in case it breaks.
Do check your chain carefully, ensure that it isn't rusty and that there are no damaged links. In any case, it's a good idea to replace the chain periodically since its malfunctioning could wear down the other components of your bike. Check the video above if you want to replace it yourself.
Gears will be your best friends
Even though you can choose to go on a challenging cycling holiday, it is still meant for you to have fun. It would be very obnoxious if you have to ride uphill with malfunctioning gears. Thus, properly indexed gears are essential to give your legs a little help when pedaling.
Shift the gears to the smallest ring and make the chain jump all the way to the biggest clog. If the chain doesn't shift smoothly, you'll probably have to adjust it. Take it to your local bike shop or watch Bike Radar's video above to do it yourself.
It's all about lubrication
Finally, a properly greased and lubricated bicycle will go a long way. Don't forget to do it before the trip, especially if you did wash your bike thoroughly. Lube is essential for the chain to work properly and it will even help you pedal with ease.
Bonus: Tools to bring on the road
If you're going on a guided cycling tour, your leader might bring the necessary tools to fix your bike in case something happens on the road. That said, it doesn't hurt to bring your own kit. Here are a few tools that can save your life in case of any malfunctioning of your bike:
Hex wrenches
Mini pump
Chain lube
Patch
Electrical tape
Tire lever
Multitool
---
Now you're all set, and your bike too! And if you're still looking for the best route, see all the cycling holidays in Europe available on BookCyclingHolidays.com!